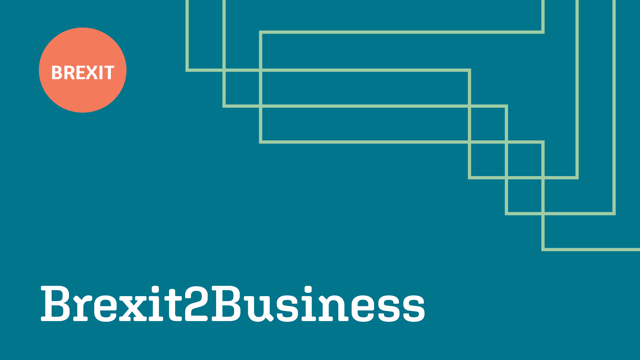 Do you do business with companies in the United Kingdom? Here you can read about what you can do to and how Tupelo Translations can be of service to you.
Information
Check out these useful tools, provided by the Dutch Immigration and Naturalisation Service (IND), the Dutch Government and the Tax and Customs Administration to help you and your business prepare for Brexit.
Deal
In the event of a Brexit deal, companies in the UK and the Netherlands will be able to prepare for new trade agreements during the national transition period until 31 December 2020. Until that time, there will still be free movement of goods and persons.
No deal
In the event of a no-deal Brexit, from 1 November 2019 the UK will be considered a country from outside the EU, or a third country, and the World Trade Organisation trade arrangements take effect. Dutch companies will then have to take into account higher import rates and border controls.
Translations
If you are planning or continuing to do business with British companies after Brexit, you'll have to make new arrangements or amend them to match the new import agreements. Naturally, Tupelo Translations will gladly translate these for you. Below you find a brief overview of the kinds of documents that may need to be translated from English into Dutch or vice versa.
B2B
Whichever way you look at it, after Brexit, many new laws and regulations will have to be implemented. Therefore, if your company does business with UK-based companies, it will most likely have to adjust its legal documents, such as agreements, contracts and conditions. Tupelo Translations will be more than happy to take care of the translations of your general terms and conditions and other types of conditions, such as your general terms and conditions of payment and delivery; all your agreements and contracts, such as transport agreements, purchase agreements, SLA agreements, processing agreements; and other documents, such as your financial accounts, privacy statements and articles of association.
British employees
If you have British employees, then make sure they are listed in the Dutch Personal Records Database, so that the IND can contact them with regard to their future residence status in the Netherlands. Also, be sure to make changes to your employment contracts where necessary, which we, of course, can translate for you. In addition, we can provide sworn translations for your employees, including extracts from the Personal Records Database, residence permits, birth certificates and more.
UK-based company
If you are planning on setting up a subsidiary in England, then we can take care of the translations of your articles of association, deeds of incorporation, financial accounts, conditions, agreements and more.
GDPR
We are proficient in translating processing agreements, data leak protocols, privacy statements, disclaimers and a GDPR toolkit.
List
In our list below you can find more texts you may need to have translated. Or request a quote straight away and find out what we can do for you.
What do you need?
The translators and editors at Tupelo Translations are specialised in the following kinds of text and more:
Don't see your type of text listed here? Not to worry, we can do plenty more! Request a quote and we will respond to you soon to let you know how we can be of service.
Why you choose us
EN-NL / NL-EN
Legal
Certified
Experienced
Quality
Advice
Urgent translation
Sometimes you need a translation the same day or in the evening. We understand the importance of your assignment, especially when time is pressing. We are committed to going the extra mile to help you meet your deadline. For these urgent translations, we add a 25% urgency fee to the regular rate.