The cost of a translation depends on its size, degree of difficulty, repetition and turnaround time.
Of course, you've heard this all before and, preferably, you would already like to know what rates you can expect. Below we provide a price indication for three types of translation. To know the exact price for the translation of your text you can request a quote free of obligations.
General translation – per page of approx. 450 words = EUR 72.50
Legal translation – per page of approx. 450 words = EUR 80.00
Certified translation – per page of approx. 450 words = EUR 90.00
Size
In order to guarantee high-quality translations, our translators can take on 1,000 to 1,500 words per day for legal texts. If the texts are of a more general nature, you can count on 1,500 to 2,000 per day per translator. However, this also depends on the quality of the text to be translated and the availability of translators. It goes without saying that we would like to assign the right translator to your text. In our quote, we will clearly specify on which date and at what time you can expect to receive your translation. And, of course, we will take your deadline into account.
Degree of difficulty
Normally, the rate for a general translation is more favourable than that for a legal translation, a technical translation or a medical translation. This has everything to do with the text's degree of difficulty. A legal translation is more complicated, containing long sentences and legal jargon. The translation of a general text, for commercial purposes for example, often has shorter sentences for enhanced legibility in order to attract the intended consumer.
Repetition
Legal texts, such as articles of association or financial statements are typically more of the same. This means that we will not charge you for the parts in texts that we've already translated in previous assignments.
Turnaround time
The turnaround time depends on the length of your text, the availability of our freelancers and your desired deadline.
Do you want your text* to be translated within 24 hours? Depending on the text's length and its degree of difficulty, we charge a 25% urgency rate in addition to our going rate.
Confidentiality
All documents will be treated confidentially. Nothing will be disclosed to third parties.
Read our general terms and conditions for more information.
* No more than 2,000 words.
All translations are edited by native-speaker editors.
Urgent translation
Sometimes you need a translation the same day or in the evening. We understand the importance of your assignment, especially when time is pressing. We are committed to going the extra mile to help you meet your deadline. For these urgent translations, we add a 25% urgency fee to the regular rate.
Why you choose us
EN-NL / NL-EN
Legal
Certified
Experienced
Quality
Advice
This is what clients say about us:
"Marooned in a foreign country after the airline refused to fly me home because I lost my passport, I was helped by Tupelo Translations that provided an excellent and accurate translation of my Dutch residence permit as part of my struggle to get a replacement. In addition, Bianca's words of encouragement helped keep my spirits up and her extra online assistance helped me try to circumvent recalcitrant foreign postal systems. Now I anchor in hope."
Ms Henshaw
Certified Translation "For my employer in Taiwan, Bianca carried out a certified translation very professionally, very fast and properly. She explained to me what steps I had to take in order to obtain the legalisation stamps needed on the certified translation, which she then obtained for me. I would recommend her service to who needs a certified translation."
Ms Chang
Certified Translation "Bianca is very quick, good and offers the better price in the Netherlands. She understands what is needed, and I would recommend her for any translating job."
Consumer
Certified Translation "Bianca answered all my emails straight away in a quick and helpful manner. She translated my document, got an apostille for it, and posted it back by recorded delivery within a day. The service is very efficient and competitively priced. I will definitely be using her again and would highly recommend her." "I have had 4 documents translated from Dutch to English and each time Bianca has done a first rate job. She's quick and efficient and I would not hesitate in using her services again."
Ms Holland
Certified Translation "Bianca is a very professional and experienced translator with reasonable pricing and fast service. She is quick in responding to my messages and patient at explaining things over the phone. Unlike other translators, she outlines the processes of translation and clarifies the exceptions. I highly recommend her and will definitely use her services again in the future!"
Ms Chan
Certified Translation "Bianca Wijnstekers-Handy and Tupelo translations are one of the best and most efficient certified translation services that I can recommend."
Mr Thomas
Certified Translation "The services of Tupelo Translations contain a high level of poise and professionalism. Bianca, the owner, delivered a detailed translation within a 1-day time frame. I highly recommend her for her translation services. Will definitely work with her again."
Mr Devis
Certified Translation Curious about what keeps us occupied? Have a peek at our blogs!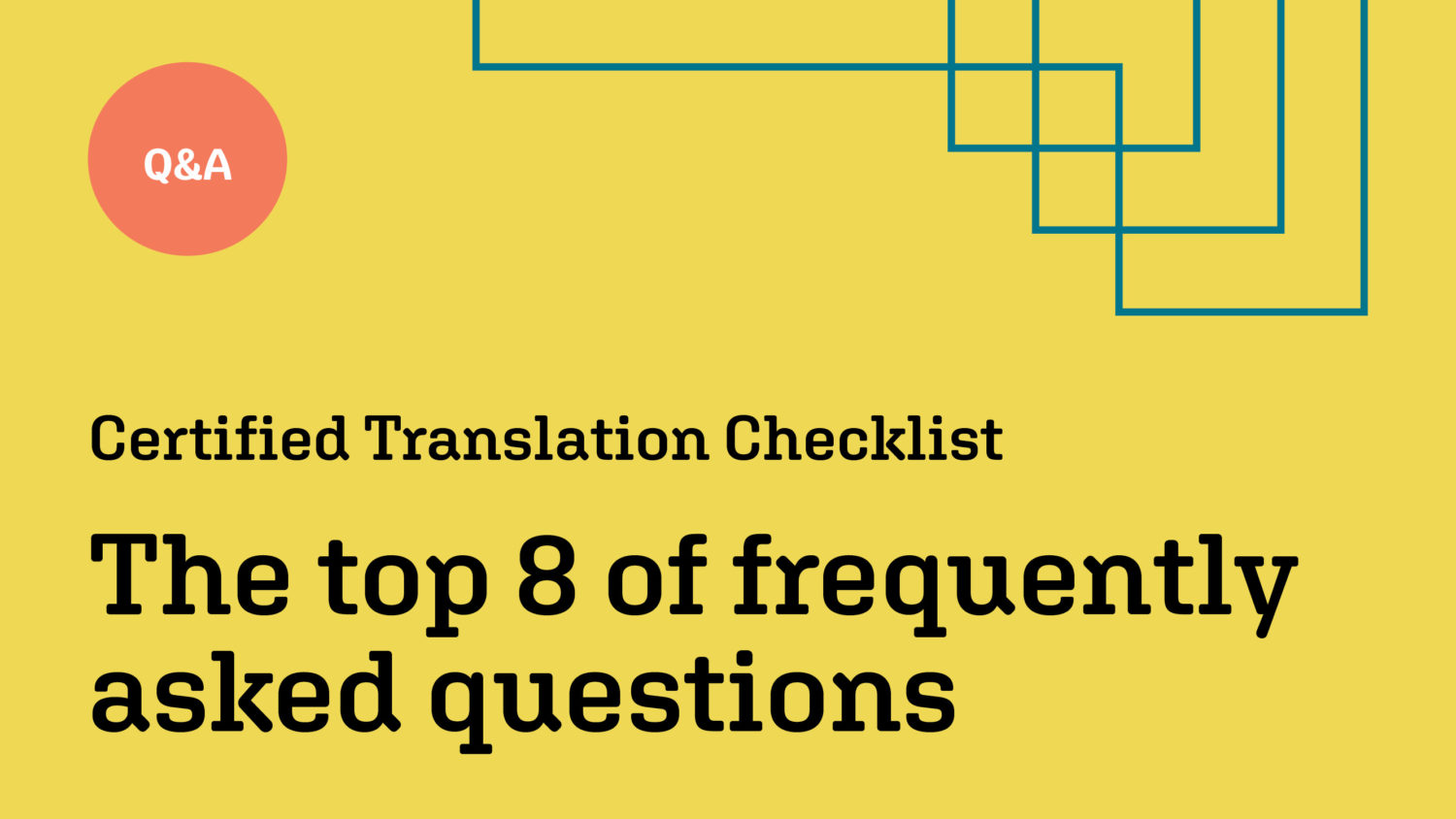 Do you need a certified translation of a birth certificate, articles of association or other official documents, but you just don't know where to start? This Certified Translation Checklist will help you to untangle the red tape and hopefully make your life a little less complicated!
read more
Curious to know the cost of a translation of your text?
We don't only translate for you, we go the extra mile.