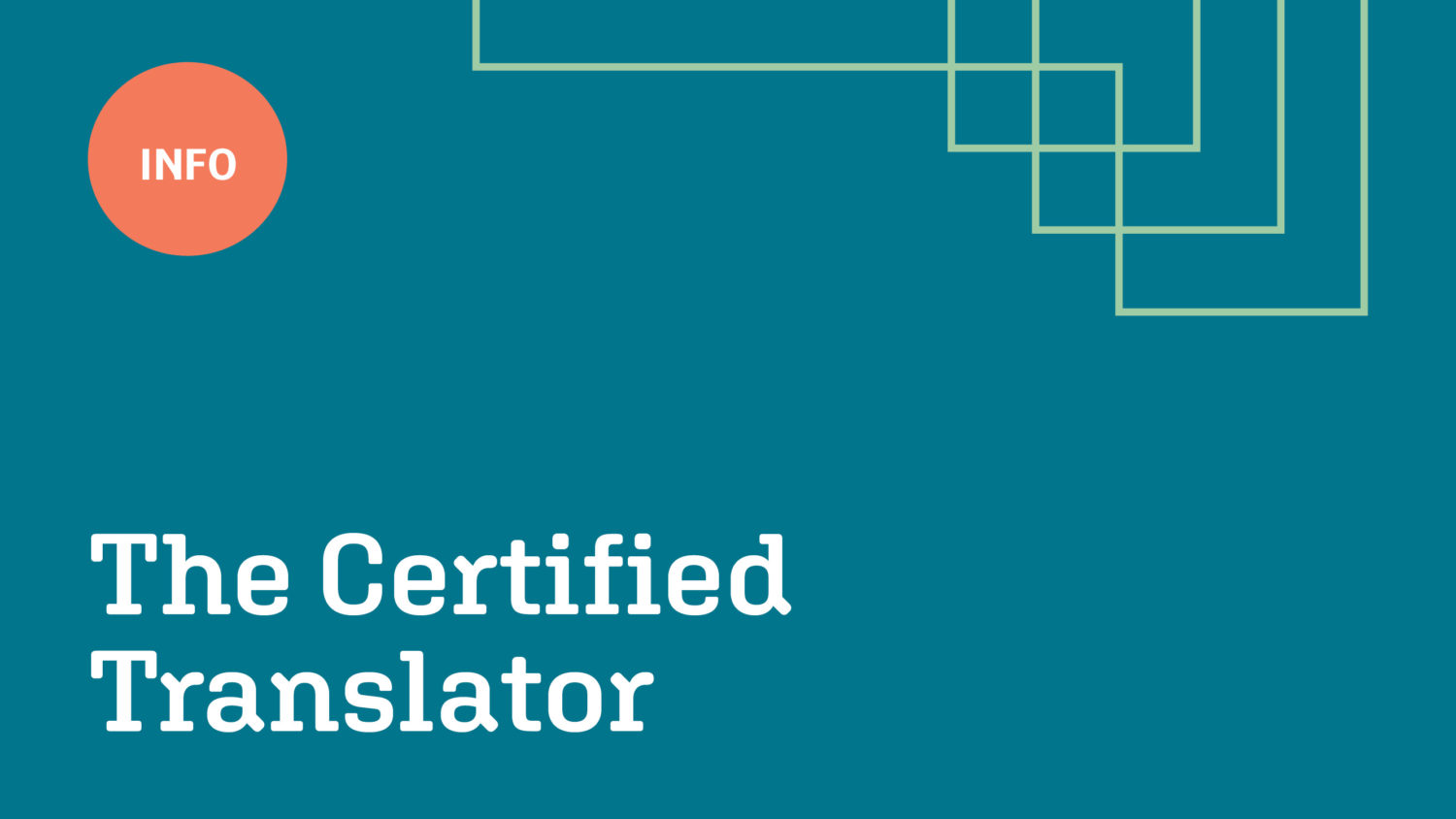 A visa for Great Britain or Canada, an English passport for a child of British parents born in the Netherlands or settling an estate. In these and other situations, you will most likely require certified translations of official documents such as a birth certificate, a will or a residence permit. For these types of translations you need a certified translator. However, not every translator is certified. Then, how do you know who to hire?
A certified translator must be registered
Not every translator is authorised to carry out certified translations. He or she may only do so when listed in the Register of Sworn Interpreters and Translators. In order to be listed, he or she must have completed a relevant degree programme or prove to have ample work experience. Then, these documents must be submitted together with a request to be listed in the Wbtv Bureau of the Dutch Legal Aid Board. If the Bureau approves the request, then the translator is sworn in at the district court. Afterwards, the translator is listed in the register and will be authorised to carry out certified translations for five years.
What's the difference between a certified translator and other translators?
A translator who offers legal translation services, is not necessarily listed in the Register of Sworn Interpreters and Translators. However, the translator who wishes to carry out certified translations in addition to legal translations, must be registered as such. The first time, a translator is listed on grounds of a relevant training programme or work experience. If he or she wishes to extend registration, courses must be followed to the amount of 80 permanent education points every five years. Therefore, a certified translator must continue to study legal subject matters, just like lawyers and civil-law notaries for example. So, you could say that the Register is tantamount to a quality mark. And, you can always rest assured that a certified translator knows the ropes.
How do I find a certified translator?
That's all very well, but how do I find a translator who is certified for my language combination, I hear you wonder? Of course, you can search on Google – that's perhaps how you've found us. But if you're looking for certified translations other than from Dutch into English and the other way around, then we suggest you go to the Bureau Wbtv website. 
Good luck! If you still have questions, then have a look at our FAQ.
Also read:
our Certified Translation Checklist, with which we want to help you to untangle the red tape and hopefully make your life a little less complicated.
Also read:
our blog about Brexit2Business. Do you do business with companies in the United Kingdom? Then read what you can do to be prepared and read what Tupelo Translations can do for you.
Why you choose us
EN-NL / NL-EN
Legal
Certified
Experienced
Quality
Advice