Lee Vertalingen & Consultancy
Chines Translation and Consultancy Agency
Lee Vertalingen & Consultancy specialises in legal affairs relating to China.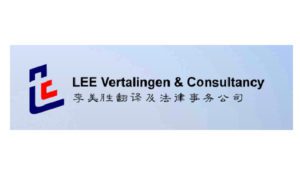 As one of its preferred certified Dutch-English translators, Bianca Wijnstekers has translated decisions, diplomas, degree certificates, marriage certificates, decrees, driving licences, extracts from the Personal Records Database, certificates of conduct, judgments, wills and residence permits.
.
More clients in the 'Translation Agencies' category: